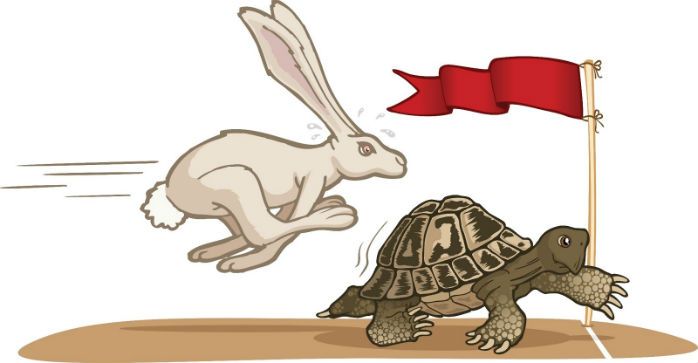 To share or to perish, when you didn't start on time
French version published in Alliancy Le Mag – November 2018
On November 16th , Herbert Diess, CEO of Volkswagen, unveiled its strategic plan: 5 years (and 44 billion euros, 10 more than expected a year ago) to become world leader in electric and autonomous cars. With the help of four partners for batteries (which make 49% of the cost of electric cars), and in co-investment with Mobileye (Intel) for autonomous vehicles – the manufacturer plans to launch an autonomous car mobility service in 2019 in Israel.
Herbert Diess thus recognizes, despite the size of the committed budgets, not being able to win alone this race which will define most of the value of its products and which is likely to upset its economic model. However, a month ago at the Paris Motor Show, the Audi stand was one of the few to show autonomous models of level 3, recognizable by sensors in the grille. The sellers however specified that the function is deactivated in France because prohibited.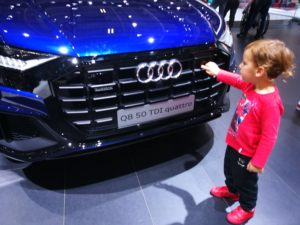 Is it therefore surprising to see that the companies that today capture the value of autonomous driving technology are the ones that domestic markets encourage? Several cities in the US, China and Israel have signed agreements with manufacturers to offer their fellow citizens the benefits of fleets of robot-taxis. When our public authorities freeze the existing situation by satisfying the lobbies of some historical actors, they do not delay the date of the inevitable. They organize their bankruptcy.
Because our major car makers, busy to improve their products, have not thought useful to release at the appropriate time the necessary resources to finance the unthinkable projects which question the very foundations of their profession: they have indeed all grown thanks to their expertise on engines, and cannot consider a car that would not drive. However, their customers, the drivers, might very well disappear – or mutate – at the same time as the steering wheels. Did they forget Kodak 20 years ago or Nokia 10 years ago, even ToysRUs this year? Even the unthinkable can happen.
The new CEO of Volkswagen acknowledged last month in a flash of late lucidity: « The German car manufacturers may no longer be part of the world's elite in 10 years. »
As innovation accelerates further and enters our five-year horizons now, strategic plans should all include a disruption hypothesis, without waiting for competition or regulation. And to qualify this hypothesis, a budget « insurance against disruption » is perhaps the right tool to help today's leaders who, regardless of their sector and without their suspecting, will be threatened tomorrow.